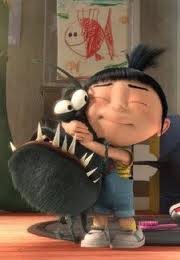 From Unpredictable Puppy to Distinguished Gentleman
An email I received from a student…
When I first came to Sidekick with my baby Boxer, Julius Caesar, he was about nine weeks old.  He was born June 4, 2012 and I got him when he was about 6 or 7 weeks old.  This was my first experience with a puppy as an adult, as I rescued the other two dogs I have had, so I knew it was going to be a challenge!  But he was such a sweet boy!   Little did I know…
The first day of class in Positively Puppies we did semi okay, but we loved a little Weimeriner puppy, Hailey.  Her mom was so great to Caesar and me!  And we only tried to eat Carrie once (nice way to say hello, I know), but the negative behavior seemed to keep progressing and getting worse and worse.  There were several nights that I even asked myself whether or not I should maybe turn him over to rescue or find him another home.  He was starting to become very agitated when you tried to "calm sit" with him and restrain him and even when we were just sitting on the couch he would get an attitude.  Poor Carrie had numerous phone calls and texts all hours of the day and night from me asking if I picked the wrong one.   By about mid-session of puppy class, he started chewing on his "nub" (his tail) and was chewing it raw and did this in just a day or two, so I knew something was wrong.  His housebreaking just wasn't going successfully and the behavior was horrific, and the nub chewing was just the cherry on top.  I broke down and took him to the vet about this.
After trying to eat the vet, and the vet tech, we found out that he had a pretty horrible urinary tract infection.  I thought to myself, "Great, one more thing to throw into the mix."  He was prescribed antibiotics and I was told to bring him back at the end of the medication to retest his urine and whatnot.  Apparently he had had this UTI for a while, but all the "potty" problems were seemingly as normal puppies do.
When his round of antibiotics was over, his urine rechecked and clean, Carrie was able to really help me get Caesar more focused so I could hopefully break all the poor behaviors that were present.  We passed Positively Puppies at the end of the session (I think it was more of a no puppy left behind thing!) and moved on to Absolutely Adolescence that ended shortly before Christmas.  In these seven or eight weeks, I worked with Caesar at home and in class with the help of Carrie and her assistants.  Carrie began to think that the poor behavior that Caesar was exhibiting was in direct relation to having the UTI as a little puppy.  Over the course of this session, I asked Carrie several times if Caesar would ever pass his Star Puppy and she kept telling me she wasn't sure at that point, but he had until he was one year old to do it.  She also reminded me that it was okay if you puppy doesn't pass, that she even had ones that never passed it for one reason or another.  I felt a little disappointed he might never get to that point, but I settled with the idea that it didn't mean he was a horrible puppy and would become a horrible adult.
After passing the Absolutely Adolescence class, I decided after the first of the year I would run him through his class again to reiterate the behaviors taught.  I spent a lot of time at home working on stays and other things that I felt like he was a little behind on and he was seemingly doing really well in class and listening better and so forth.  Never the less, he was starting to come out of the bad behaviors and into more positive ones and being friendly to Carrie and my veterinarians—no more eating of the trainer or the vets!  I still, to this day, have to have the vet cut his toenails though, but that's not so bad as compared to before.
At the end of our last session in February, on Graduation day, Carrie was handing out the diplomas as usual.   She gave everyone their papers and Caesar was the last.  Carrie stopped when she got to Caesar and started with, "I have to tell everyone a little story about Caesar…" and she told everyone where he was when he started and where he was at on that day.  At the end of her story about Caesar, she handed me his diploma and his paperwork saying he passed his Star Puppy.  I couldn't have been more elated at that point!  I just couldn't believe that he actually was able to pass!  That was such a huge milestone for Caesar and me and it made all the frustrated days and nights and all the questioning myself about him seem to disappear.  I know he will never be perfect, but he is growing into such a great companion for me and for my senior Boxer, Claireese.
I continue to keep him in training classes and continue working with him at home and he continues to grow into his individuality as a dog.  At nine months old he is a different dog than he was at nine weeks old when we started with Sidekick.  Without the help of Carrie and the others at SKDT and their support I don't know what my future with Caesar would have been like.  However, I know now that he might never be "perfect" but he is my little boy and he is a joy to have around at home.  And I know that as long as I continue to work with him, he will continue to grow and will continue to become the dog I know he can be instead of the dog we all thought he might be.   I can't thank everyone at Sidekick Dog Training enough for all the help and support they have given me over the past several months and I know that they will continue to lend my way!
~Piper Lee
Mom to Julius Caesar and Claireese Lee
Caesar is now a year old and has passed his AKC Canine Good Citizen.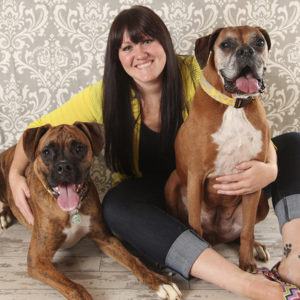 It is so rewarding to see what hard work and dedication can do for each of the furry Side Kicks that train through our company.
 Thank you all for trusting Side Kick Dog Training!!!