Service Dogs & ESA's Near Springfield, MO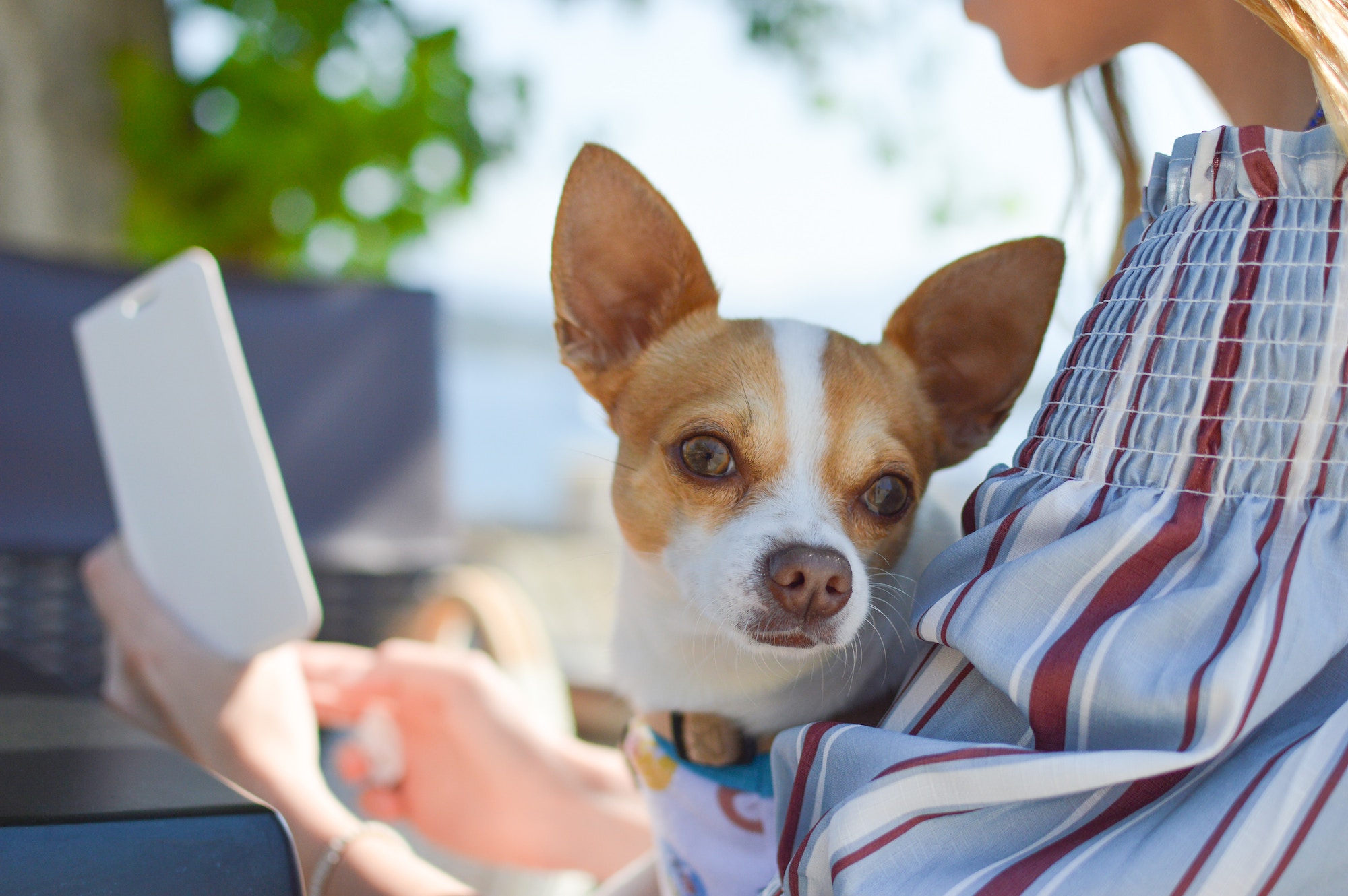 We strive to help you have the working companion you need to improve your quality of life. Dogs can really do some amazing things. We love coaching people to achieve success with their best four-legged friend.
Service Dogs and ESA
There are many ways for disabled individuals to obtain a service dog. Whether you purchase a fully trained dog, opt to be on a waiting list for one that is donated by a group specializing in your disability, or intend on training your own, it can take years to end up with the dog you need. It is recommended that you always do your research, save your money for training and care, and ask around for reviews on trainers and organizations.
If you are headed in the direction of training your own dog, you should begin by looking at the Americans With Disabilities Act at www.ada.gov. When you meet the requirements, have researched the temperament a service dog should have, and understand the time and money involved, then give us a call. We can coach you when you are looking for a dog, or we can get you started on the training plan that fits your needs.
Service Dogs with Precious K9s
Precious K9s requires that you read the ADA (Americans with Disabilities Act) website first.
DO NOT BUY A "CERTIFICATION" ONLINE!

 
IF THERE IS NOT TRAINING REQUIRED, IT IS A SCAM!
There is no specific required certification for an SD or an ESA. When you begin training, your trainer will be able to guide you toward the items you may need for your dog (vests, equipment, etc.). Your trainer will also help guide you towards taking the respective tests for your Service Dog. These are most typically the Public Access Test and multiple levels of the AKC Canine Good Citizen.
Here are some ways to obtain an SD or an ESA:
You can purchase a fully trained one from a REPUTABLE training company.

Get on a list to have one donated to you from a foundation that supports your disability.

Have a fundraiser to help you purchase from or train with a reputable company.

Train your own with a trainer that specializes in Service Dogs for your disability.
Additional Information:
Emotional Support Animals (ESAs) are not the same as a Service Dog (SD).

Many dogs trained in SD programs fail. It takes a very special dog with a lot of specialized training to be a fully trained Service Dog.

You should ALWAYS research any company you are purchasing an SD from.

You should ALWAYS research any trainer that is going to help you train your own SD.

Service Dogs have absolutely no aggressive tendencies.

Not every trainer is an SD or an ESA trainer.

 

These are Specialty Training Services.
Service Dogs, raised from puppies, need the proper socialization when they are young.

 

Each dog's level of socialization is different.

Putting a vest on your dog does not make it a SD or an ESA.

People who have a legitimate SD have undergone extensive assessments

and have a need for assistance to enhance their quality of life.

Calling your dog an SD or ESA just because you "want to take them everywhere with you" is disrespectful to people who truly need help to live a full life.

Having a fake SD or ESA is fraud and is treated as such in court proceedings.
Humans and dogs have to qualify for the Precious K9s Service Dog Training Program.  When you have read the above items and wish to proceed with your $50 phone consult and application process, contact Carrie and Theresa at the above phone number.  
*As a courtesy, we like you to be aware that our training plans START at $6,000.