Do you need an indoor place to practice your dog sports? Well, here it is! We have a 6,000 sq ft facility with 5,000 sq ft of astroturf just for you and your pup!
The OPEN PLAY membership allows you and your dog(s) to practice sports such as agility and obedience at a scheduled time. You will have the arena and your approved equipment available for the time slots you choose from our calendar. This allows you to practice as many times as you want as long as there is availability.
You must have experience with the equipment to join!
Call us if you have any questions about requirements! 417.207.3215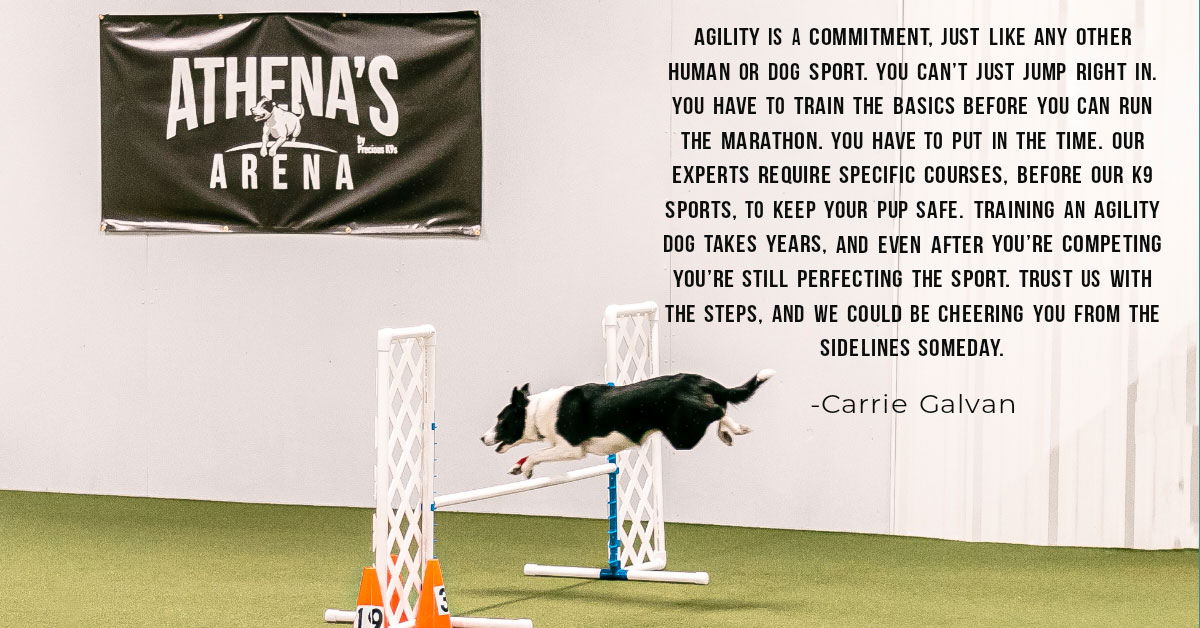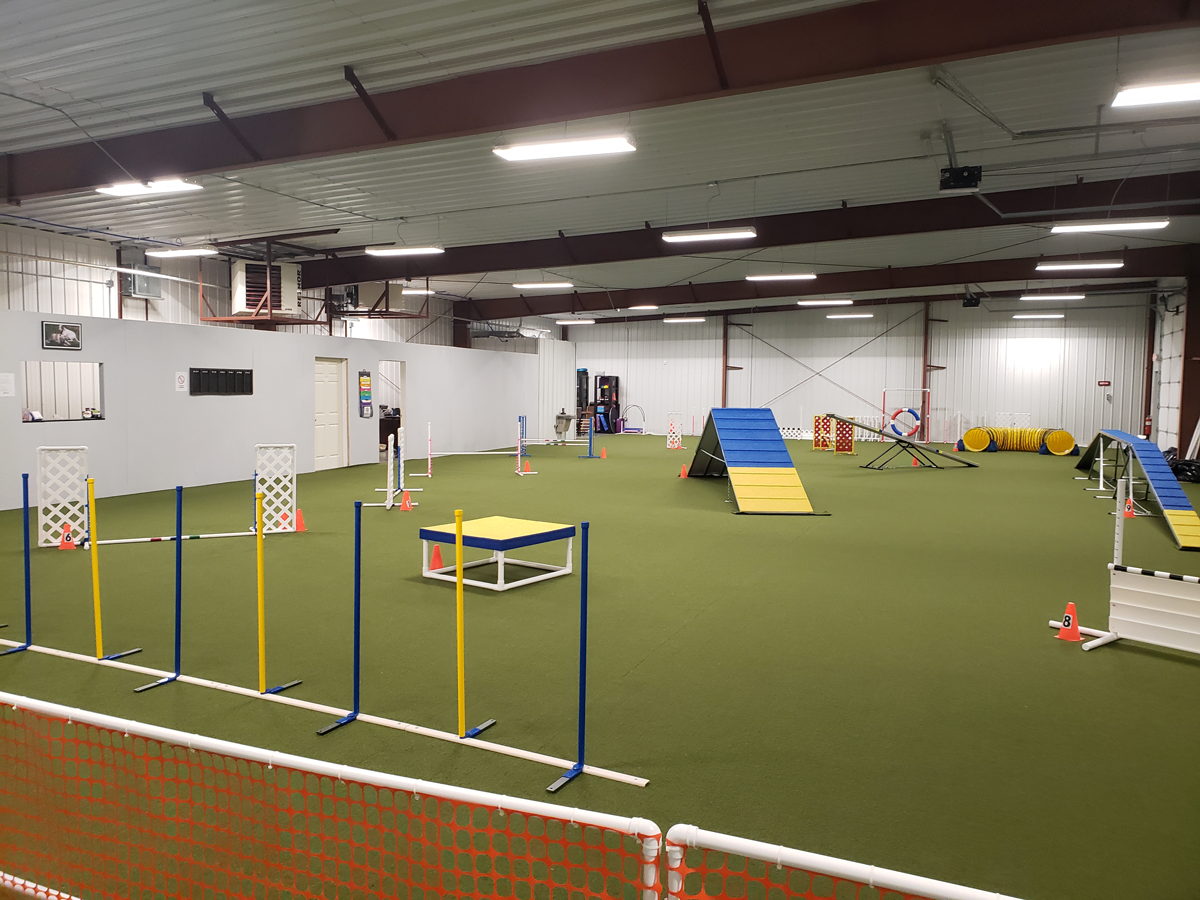 Arena Membership Sign-up Fee
Sign-up fee for new members only: $20
When signing up for the Arena membership, don't forget to pay the one-time sign up fee. This fee includes a brief interview to make sure you are qualified to use the equipment and your 10 minute orientation on using the arena. We will contact you soon after you pay the fee and choose your plan to schedule your orientation!
*We do orientation training Monday-Friday.
For non-members.
You can also pay as you go! If you are not ready to become an Athena's Arena member or you are just passing through for a trial, you can pay as you go!
Time slots may be limited to times when staff can be present. This will be discussed, by email, when payment is made.
No refunds if we are not alerted, by email, within 48 hours of your scheduled visit.
Liability agreement has to be signed upon entry.
$20 for 30 Minutes
$25 for 1 hour
$30 for 1.5 hours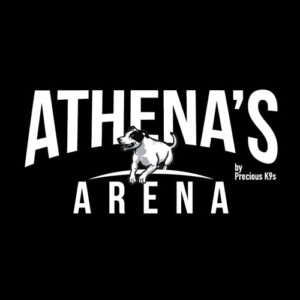 Our graphic designer did an amazing job capturing Athena's personality. The picture is from her doing a jump in a NADAC trial on a Jumpers course. Directly after this jump was a ring gate, which she proceeded to jump, kiss a guy in the stands, jump back into the ring, and finish her course… because we had a great judge. She shocked the audience in the whole room!
I have three different angles of the video as the whole audience did the, "Ooooh, gawd," inhale, because she had such a reputation for not enjoying the company of strangers. We obviously didn't Q, but this was one of the top ten best days of my life…
That morning, at the beginning of her first course she freaked when I yelled "BREAK" at the starting line and ran head first into the glass wall at the soccer dome… so hard people screamed! Her second run was the "visit to the audience" run. And her third run was a tunnelers course that she nailed and got her Q! I was so proud of her!
Her favorite thing to do in the world was agility. All her fears would fade. We even did the jumpers course during a storm, which would have normally sent her to the corner trembling. She could run by strangers because she wanted the next obstacle sooooo bad. She could even ignore the fact that the entire building was filled with dogs (which she admittedly thought should all fall off the face of the earth).
I can't wait to watch everyone's dogs blossom like she did. My only regret is that I didn't finish the building years ago before I retired her. She would have never wanted to go home.